SAN GIMIGNANO: Musei Civici riapertura al pubblico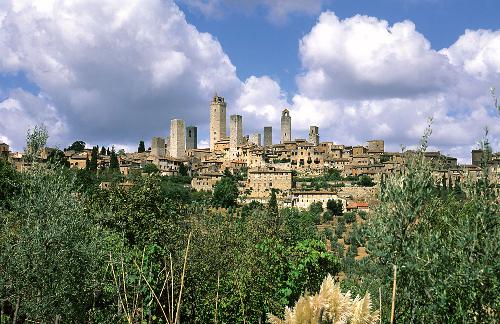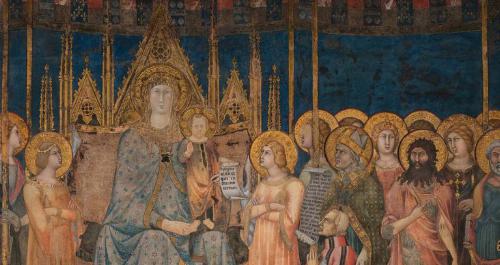 Da venerdì 5 giugno le opere di Filippino Lippi, Benozzo Gozzoli, Benedetto da Maiano, Pinturicchio e il panorama unico sulla campagna toscana e sulla città saranno nuovamente a disposizione dei visitatori dei Musei Civici. Visualizza i dettagli. La riapertura dei Musei Civici di San Gimignano è stata resa possibile grazie all'applicazione di tutti i protocolli di sicurezza e all'introduzione dell'app gratuita The Right Distance, un'applicazione per smartphone che, senza alcuna informazione personale relativa alla privacy, consentirà di mantenere la giusta distanza dagli altri visitatori.
From Friday 5 June, the works of Filippino Lippi, Benozzo Gozzoli, Benedetto da Maiano, Pinturicchio and the unique panorama of the Tuscan countryside and the city will once again be available to visitors of the Civic Museums. View details. The reopening of the Civic Museums of San Gimignano was made possible thanks to the application of all the security protocols and the introduction of the free The Right Distance app, an application for smartphones that, without any personal information relating to privacy, will allow to keep the right distance from other visitors.
---
CERTALDO Borgo Medioevale di Giovanni Boccaccio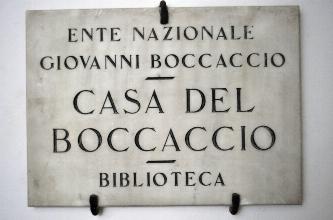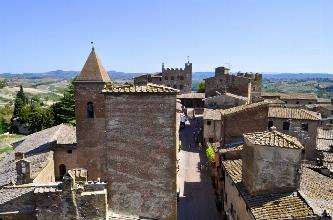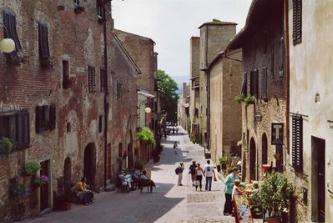 Certaldo è un comune toscano di circa 16000 abitanti situato in Provincia di Firenze, al confine con la Provincia di Siena, al centro della Valdelsa, un un'area amministrativa denominata Circondario Empolese Valdelsa. Certaldo è la patria di Giovanni Boccaccio che qui nella casa paterna (o forse più probabilmente a Firenze) si narra senza certezza sia nato, e che sicuramente qui morì il 21 dicembre 1375, in Certaldo Alto, stupendo esempio di borgo medievale ancora ben conservato con numerose testimonianze artistiche e storiche.
Certaldo is a Tuscan town of about 16,000 inhabitants located in the Province of Florence, on the border with the Province of Siena, in the center of the Valdelsa, an administrative area called Circondario Empolese Valdelsa. Certaldo is the home of Giovanni Boccaccio who here in the paternal house (or perhaps more probably in Florence) is told without certainty that he was born, and that he certainly died here on December 21, 1375, in Certaldo Alto, a wonderful example of a medieval village still well preserved with numerous artistic and historical testimonies.
---
Festa dell'Unicorno Vinci venerdì 23, sabato 24 e domenica 25 luglio 2021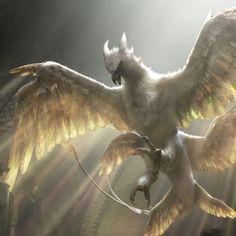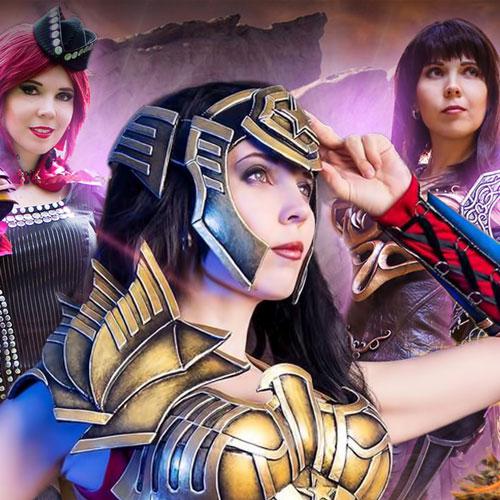 I biglietti on line saranno disponibili all'inizio del prossimo anno, ma abbiamo deciso di offrire il diritto di prelazione sull'acquisto, unitamente ad uno sconto, per i fan più accaniti dell'evento.
---
SAN GIMIGNANO Festa dei Cavalieri di Santa Fina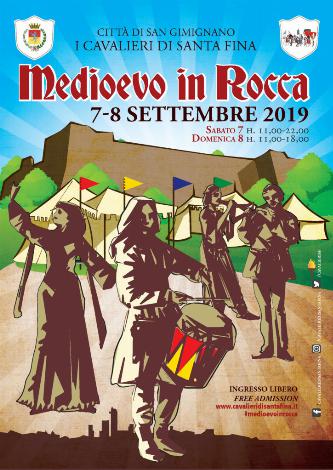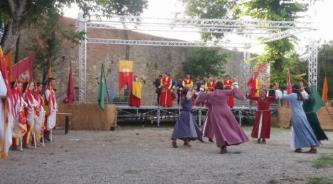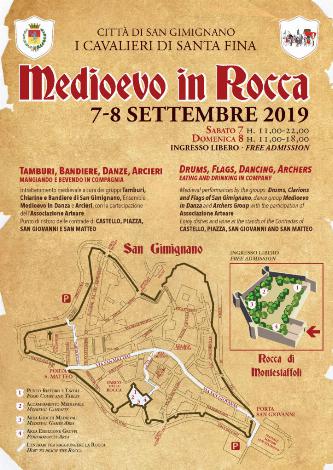 I Cavalieri di Santa Fina tornano con la festa medievale Medioevo in Rocca sabato 7 e domenica 8 settembre 2019 nel parco della Rocca di Montestaffoli a San San Gimignano con l'intrattenimento medievale di tamburi, bandiere, danze, arcieri. I gruppi dell'associazione e i figuranti delle Contrade sfileranno per le vie della città, alternando le partenze da Porta San Giovanni e Porta San Matteo. Il suono dei tamburi e lo sfilare ordinato dei figuranti vi condurrà verso la Rocca di Montestaffoli, parco di antico splendore in cui assisterete a scene di vita medievale, ammirerete l'accampamento dei soldati accompagnando il piacere della vista al piacere del gusto. Potrete infatti assaporare sapori toscani al bancone tenuto dalle quattro Contrade. Qui, instancabili lavoratori, serviranno vino e carne alla brace e sarete intrattenuti dalle esibizioni dei gruppi Tamburi, Chiarine e bandiere di San Gimignano e l'ensemble di danzatrici Medioevo in Danza.
The Knights of Santa Fina return with the medieval Middle Ages festival in Rocca on Saturday 7 and Sunday 8 September 2019 in the park of the Rocca di Montestaffoli in San San Gimignano with the medieval entertainment of drums, flags, dances, archers. The groups of the association and the figures of the Contrade will parade through the streets of the city, alternating the departures from Porta San Giovanni and Porta San Matteo. The sound of the drums and the orderly parade of the figures will lead you to the Rocca di Montestaffoli, a park of ancient splendor where you will witness scenes of medieval life, you will admire the soldiers' camp accompanying the pleasure of sight to the pleasure of taste. In fact, you can savor Tuscan flavors at the counter held by the four Contrade. Here, tireless workers, they will serve wine and grilled meat and you will be entertained by the performances of the Tamburi, Chiarine and San Gimignano flags and the ensemble of Middle Ages dancers in Dance.
---